Queen's University Belfast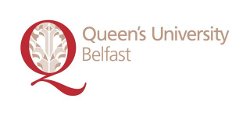 http://star.pst.qub.ac.uk/molecular/
Partner contact person : T J Millar
Queen's University Belfast is celebrating its centenary as an independent degree-awarding university this year. It is the leading university in Northern Ireland and a member of the Russell Group, a grouping of twenty of the leading research-intensive universities in the UK. It has a long and illustrious reputation in atomic and molecular physics with many of the founding fathers of the subject (Massey, Bates, Dalgarno) having been members of academic staff. Research in astrophysics is undertaken in the School of Mathematics and Physics in the Centre for Theoretical Atomic, Molecular and Optical Physics and in the Astrophysics Research Cluster (ARC). The work to be undertaken at QUB will be led by Professor T J Millar, one of he world's leading astrochemists and creator and maintainer of the UMIST Database for Astrochemistry, and who leads the Molecular Astrophysics group in ARC. Refereed publications associated directly with the Database were the 2nd and 4th most highly cited papers in astrochemistry in the past decade according to the Thomson Web of Science. Professor Millar ranked number one in the list of cites per paper. Millar is Chair of the International Board of the James Clerk Maxwell telescope in Hawaii and Chairman of Division VI (Interstellar Matter) of the International Astronomical Union.
Role in the Project : Professor T J Millar will collaborate to the deployment of his database in the VAMDC e-infrastructure.

Key persons :
T J Millar, Professor
Expertise : atomic & molecular physics; reactions & astrophysics

Role in VAMDC project : NA1, NA2, SA1, JRA1, deployment of his database in the VAMDC e-infrastructure.